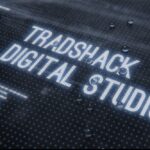 Digital studio
July 21, 2023
Writer services
July 21, 2023
Three-minute promotional videos are powerful marketing tools that offer a concise and engaging way to captivate an audience and promote a product, service, or brand. With the average attention span of viewers decreasing, these bite-sized videos provide an opportunity to make a lasting impression in a short span of time.
The key to an effective three-minute promotional video lies in its ability to convey a compelling message quickly. The opening seconds must grab the viewer's attention, using captivating visuals, intriguing text, or an emotionally resonant storyline. Once hooked, the video should maintain a brisk pace, highlighting the key features and benefits of the offering.
Additionally, the promotional video should showcase the brand's identity, fostering a sense of trust and familiarity with the audience. A consistent visual style and branding elements help reinforce brand recognition.
Furthermore, these videos can be easily shared across various platforms, from social media to websites and emails, maximizing their reach and impact. Their brevity encourages higher viewer retention rates, making them an ideal choice for today's fast-paced digital landscape.
In conclusion, three-minute promotional videos serve as an invaluable asset in modern marketing strategies. By delivering a concise, captivating, and informative message, they have the potential to boost brand awareness, engage audiences, and drive conversions effectively.