Writer services
July 21, 2023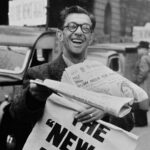 Publishing & Promoting
October 11, 2023
Branding and positioning are two integral concepts in the world of business design, serving as the foundation upon which businesses build their identity, reputation, and market presence. They are intricately intertwined, yet distinct, and together, they play a pivotal role in shaping how a company is perceived by its target audience.
Branding involves crafting a unique and memorable identity for a business or product. It goes beyond just logos and colour schemes; it encompasses a company's values, mission, and the emotional connection it seeks to establish with its customers. Effective branding aims to differentiate a business from its competitors, making it instantly recognizable and relatable. Think of iconic logos like the golden arches of McDonald's or the bitten apple of Apple Inc. These symbols are not just images; they are powerful representations of the brand's essence.
Positioning, on the other hand, is the strategic effort to establish a distinct place for a brand or product in the minds of consumers within a crowded marketplace. It's about defining what makes a business unique and communicating that uniqueness to the target audience. Effective positioning helps customers understand why a product or service is valuable and how it meets their needs better than alternatives. For example, Volvo's positioning as a brand synonymous with safety has made it a trusted choice for families concerned about road safety.