Art & product design
July 21, 2023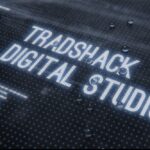 Digital studio
July 21, 2023
Audio mastering & post production
Audio mastering is the crucial final step in the music production process, where a skilled audio engineer polishes and optimizes the recorded mix to achieve the best possible sound quality. The primary goal of audio mastering is to ensure that the music translates well across different playback systems and platforms.
During mastering, the engineer carefully balances and enhances the audio elements, such as adjusting the volume levels, equalization, and dynamics processing. This process ensures that the various instruments and vocals complement each other, creating a cohesive and well-balanced sound.
On the other hand, audio post-production encompasses a broader range of tasks involved in shaping and refining audio content after it has been recorded. This process is commonly used in film and video production, where dialogue, sound effects, and music are carefully edited, mixed, and synchronized to create a seamless and immersive audio experience. Audio post-production professionals work with various elements, including Foley, ADR (Automatic Dialogue Replacement), sound design, and background music, to enhance the overall auditory impact of the visual media.
While audio mastering concentrates on music, audio post-production extends its expertise to other audio visual content. Audio mastering and audio post-production are two distinct but interconnected processes that play crucial roles in the finalization of audio content, such as music, films, television shows, podcasts, and more. Both processes demand skilled professionals, specialized equipment, and a keen ear for detail to produce high-quality results that meet industry standards and captivate audiences worldwide.